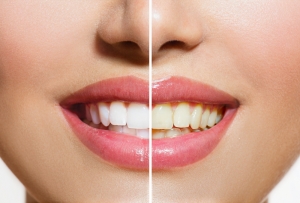 For many of our patients in Rochester and Fairport, a cosmetic dentist offers a sense of confidence and relief.
Cosmetic dentistry has a simple goal: to give you the best smile possible. Our cosmetic dentists aren't just qualified oral experts, they're artists. They use creativity and imagination to develop the aligned, lustrous smile you deserve.
While good oral health is a critical element of your general health, a beautiful smile can be vital to your self-confidence, public impression and professional relationships. The American Dental Association found that the majority of Americans consider a person's smile to be their most important physical feature, outranking eyes, hair and body.
You should consider visiting a cosmetic dentist if your teeth are:
Discolored
Missing
Crooked
Chipped
Cracked
Protruding
Whether you're considering a single treatment or a comprehensive smile makeover, our cosmetic dentists, Dr. Sussman and Dr. Pogal, offer several options to match your individual needs.
Teeth whitening: Despite a consistent cleaning regimen, teeth can stain over time. Our teeth whitening process can brighten your teeth by eight to 10 shades in an hour or less.
Porcelain veneers: These incredibly thin, remarkably strong coverings rest over the front of your teeth. They are painstakingly crafted to correct imperfections such as severely discolored or gapped teeth.
Porcelain crowns: Due to porcelain's ability to be sized, shaped and colored to match your existing oral structure, porcelain crowns blend seamlessly into your smile, covering damaged or vulnerable teeth.
Tooth-colored fillings: These modern, convenient fillings are an attractive way to maintain the original color and attractiveness of your smile.
Dental bonding: This procedure offers a quick and inexpensive way to improve your smile by bonding a special tooth-colored resin material to your existing teeth.
If you live in Rochester or Fairport and would like to learn more about how a cosmetic dentist can help you, contact the office of Dr. Paul Sussman and Dr. Meredith Pogal today by calling 585-227-4390 or by completing the form on this page to schedule an appointment. We welcome patients from Greece, Brockport, Webster, and more.