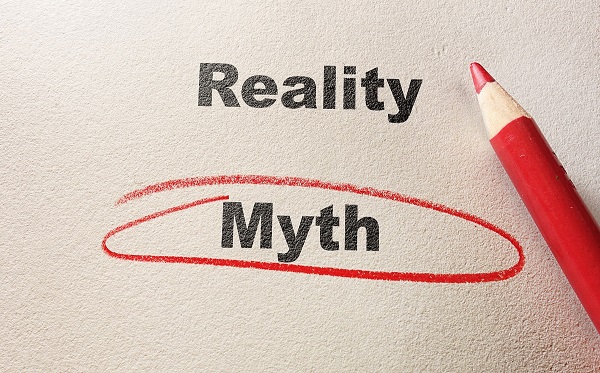 Are you attempting to make an informed decision about dental implants? If you are, we applaud you! There are many options out there for replacing missing teeth, and we believe it's important to do your homework. After all, it's your smile and your dental health, and you deserve results you are satisfied with in all of the years ahead. Dental implants have the potential to last decades, even a lifetime, so it's a good idea to make sure they are a good match for your expectations.
MYTH: Dental implants are really expensive.
The real story: It's true that the up-front price of dental implants tends to be more expensive than the upfront price of dentures or dental bridges. When comparing costs, it's helpful to also compare longevity, durability, appearance and quality. With proper dental hygiene, dental implants are likely to last longer than a denture or bridge, so the cost of dental implants continues to pay dividends in the decades ahead. You may also have some coverage from your dental benefits, which we will help you determine. There is also financing available. Talk to our patient coordination team to determine if the cost of dental implants is worth it for you.
MYTH: Dental implants are a hassle to maintain.
The real story: Dental implants require the same great dental hygiene as your natural teeth. Brushing, flossing and visiting the dentist every 6 months is the extent of maintenance, unless there is a special circumstance or an issue with the implant that requires special care, but such situations are uncommon.
MYTH: A dental implant looks fake in your smile.
The real story: Dental implants are designed to look like natural teeth, and the design is quite successful. Under the supervision of our experienced dentists, the implant will be made to fit seamlessly into the color and appearance of your other teeth. No one will be able to see the dental implant in your smile.
MYTH: Dental implant surgery is painful.
The real story: It's true that any dental procedure involves pressure on the teeth. Because all the tissue is numbed, the procedure is not painful for our patients. Some patients are more nervous than others, and we'll do everything we can to make you feel more comfortable. Any post-surgical pain following surgery can be managed with medications, which we will advise you about beforehand.
MYTH: Dental implants require dietary restrictions.
The real story: Dental implants – once fully fused with the bone in which they are embedded – make it possible to continue to enjoy all of your favorite foods, even the crunchiest. Dental implants offer a stable, secure chewing surface because they are embedded within bone. It is true that you will need to stick to soft foods in the days following surgery, but we'll make sure you have complete instructions beforehand.
MYTH: Only an oral surgeon can determine if a dental implant is right for you.
The real story: A dentist with experience and training specific to dental implants can advise you about these restorations. It's important to choose a dentist who has been providing dental implants routinely, for years. Our dentists can determine whether implants will work for you, and foresee any challenges, risks or issues you should know about.
Your Consultation with Experienced Implant Dentists
At the Rochester, NY, practice of Dr. Paul Sussman and Dr. Meredith Pogal, we provide a complimentary consultation with one of our dentists! This way, you can meet us, get to know your options and decide if dental implants are right for you. We are proud to serve our region, including patients from Greece, Fairport and Webster. To arrange your appointment, please call our staff at 585-227-4390.