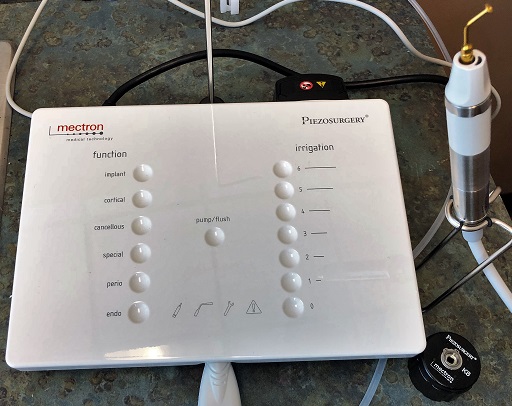 Dr. Paul Sussman has incorporated a new device into his implant dentistry procedures. Made by PIEZOSURGERY®, this device enhances surgical precision and patient comfort, and ultimately we feel is a benefit to our patients.
This surgical device utilizes ultrasound technology in the form of high frequency micro-vibrations. When cutting bone for dental procedures, Dr. Sussman gets maximized precision from this instrument. It also reduces bleeding, which means less discomfort for you. Two procedures Dr. Sussman uses PIEZOSURGERY® for are:
Lateral sinus augmentation: Also called a sinus lift, this procedure augments the bone in the upper jaw where implants are being placed. This procedure is necessary for some dental implant candidates who have insufficient bone in that area.
Ridge splitting: Sometimes the boney ridge beneath the teeth is too narrow for successful placement of dental implants, in which case a ridge splitting procedure may be recommended to widen that area.
Because this device is highly precise and targeted, it cuts only the bone without affecting the surrounding soft tissue.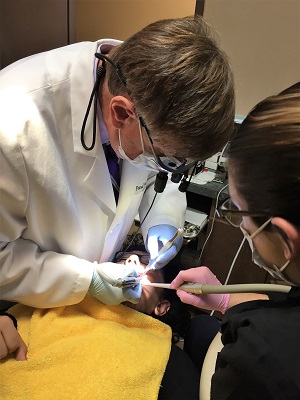 When you call us for more information, we are happy to tell you about the technologies, techniques and treatments offered at our practice. Our dentists are personally committed to helping our patients achieve great oral health and beautiful smiles.
Interested in learning more or finding out if you are a good candidate for dental implants in Rochester, New York? If so, please call the dental practice of Dr. Paul Sussman and Dr. Meredith Pogal at 585-227-4390. We proudly provide care to people from throughout the region, including Fairport, Greece and Webster.