Dentures supported by dental implants offer maximized durability and comfort. At the Center for Cosmetic & General Dentistry, our experienced restorative dentists want to help you find the best way to replace your missing teeth. To arrange a FREE consultation in Rochester, New York, please call our staff at 585-227-4390.
What are Implant Dentures?
To understand how these dentures work, it might help to first understand how a dental implant works. A dental implant looks like a small post: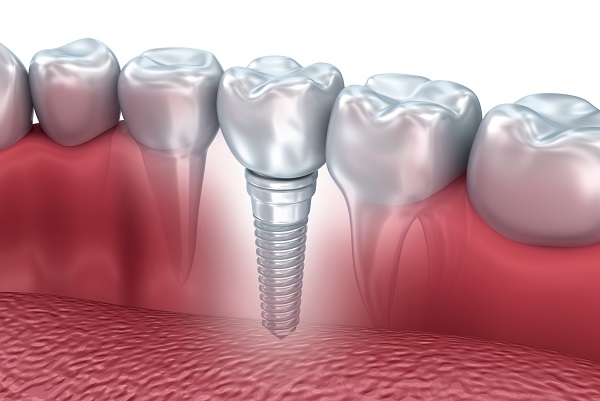 It is made of durable, medical-grade titanium. The post is implanted in the bone beneath your gums, where it acts as a replacement for the tooth root. The visible portion of your missing tooth – called the crown – is replaced with a tooth crown, a dental bridge or a denture.
A single tooth crown may be placed atop an implant to replace a single tooth. To replace multiple teeth or all of the teeth, a denture is often ideal. Modern dentures are nothing like the artificial-looking, slippery dentures common in the past. Today, they look like natural teeth. And when affixed to implants, dentures stay in place and don't slip. That means you can speak, chew, smile and laugh confidently, without fear of the appliance coming dislodged.
Implant dentures are capable of replacing several missing teeth, as well as a full "arch" of teeth, which is all of the upper or all of the lower teeth. The dentures are supported by several implants placed strategically along the boney ridge beneath the gums.
The only way to know if you are a good candidate is to visit us for a consultation. Our experienced dentists can tell you all of the tooth replacement options available, and then help you choose the one that is the best match for you.
How Affordable are these Dentures?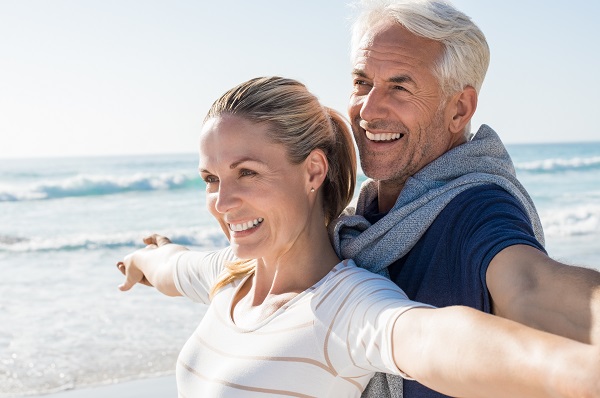 When you visit us for your consultation, we will provide you with a cost estimate for the service you are interested in. The dentists must first examine your teeth and recommend your full range of options before we can make that estimate.
When restoring teeth, most patients consider cost as one of the deciding factors. We'll discuss cost with you, as well as any payment options available to you. We accept payment plans through a few different financing companies. Talk to our staff about all of your options at the time of your consultation.
We want each of our patients to enjoy optimum function and aesthetics from their tooth replacements. A healthy smile is an attractive smile, and we offer those restorations that achieve both aesthetics and health.
Get Custom Dentures for Your Missing Teeth
Whether you are missing a single tooth or multiple missing teeth, or all of your teeth, our experienced dentists in Rochester can help you decide if dentures or another type of tooth replacement is the best match for your goals. To arrange your FREE consultation, please call the practice of Dr. Paul Sussman and Dr. Meredith Pogal at 585-227-4390.