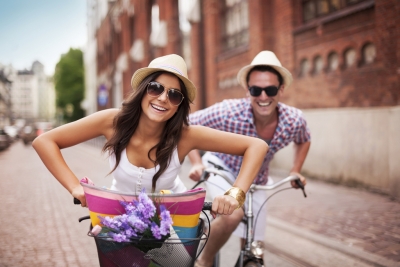 In Rochester, the Super Bowl is about more than football. It's a time for friends and family to get together, and collectively scream at the TV screen while munching on savory snacks. Most of those munchies are chowing down on your teeth though. So, in order to keep your teeth and your general dentist happy, here are a few ways to make your snacks teeth-friendly.
Nachos. Nachos are a staple of a Super Bowl party. The best part about nachos is the cheese, which is good for your teeth. Cheese is loaded with vitamin K2 and calcium, both of which work hard to strengthen weak points in your teeth. One way to make your nachos healthier for your teeth is by staying away from acidic foods like tomatoes that attack tooth enamel. Opt for calcium-rich cilantro instead. Don't forget to add in some high-fiber beans. Beans promote good digestion, but they also take some extra chewing which is good for your mouth.
The Veggie Platter. No Super Bowl party would be complete without the veggie platter. Stacked high with celery, broccoli and carrots, it's usually one of the last snacks left at the end of the party. Don't shy away from the veggies. Try adding powdered ranch to Greek yogurt to make it all the better for your teeth. Have some fun and design your veggie platter like a football field.
Cucumber Sandwiches. Grab a cucumber, slice it and add Greek yogurt to create another teeth-friendly snack. These are loaded with vitamins B and C that naturally make your breath fresher and your teeth whiter.
There are many ways to make your Super Bowl snacks healthier for your teeth. When in doubt, you can't go wrong with sliced apples and peanut butter, or wheat crackers and hummus. The best thing you can do for your teeth is to brush and floss after Super Bowl Sunday.
Dr. Sussman and Dr. Pogal have been serving patients in Upstate New York for nearly 35 years. Please call our office in Rochester today at 585-227-4390 to schedule your free consultation.