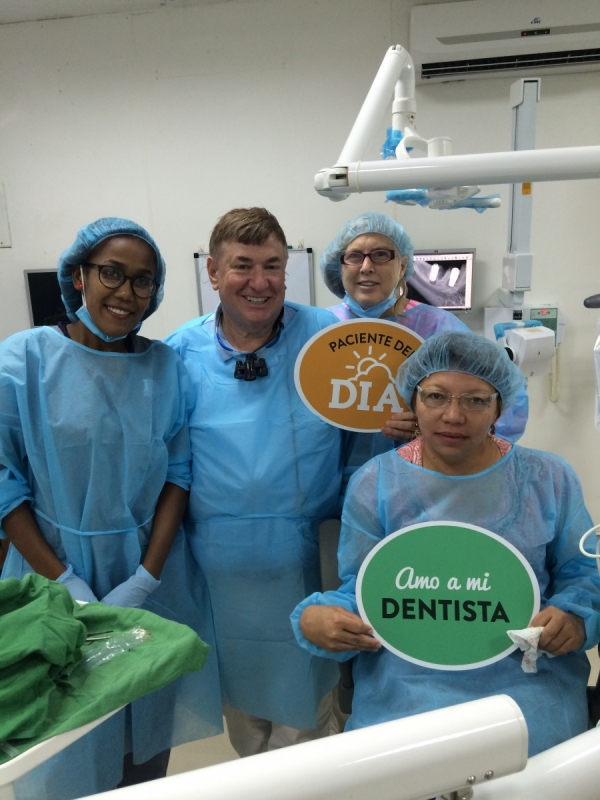 It's not every day you get the opportunity to give back to a community in need. Fortunately, Dr. Paul Sussman got such an opportunity when he traveled to the Dominican Republic to offer dental procedures to patients who could not afford them.
Several dentists traveled with Dr. Sussman June 18th through the 25th as part of a program led by Dr. Leo Malin, an expert in the dental field. The dentists involved in the program treated roughly 70 patients ranging in age from 20 years old to 70 years old. Together, they placed a total of 134 dental implants.
"It was very gratifying to be able to help people receive dental treatment that would not ordinarily be available to them," Dr. Sussman said. "It helped me appreciate the level of care that we provide to our patients and the advanced dental procedures that aren't as readily available to those in less developed countries. The patients we treated were extremely grateful for the care they received."
According to Dr. Sussman's first-hand experience, he observed that the patients he treated while in the Dominican Republic were more subject to tooth decay. He believes this is primarily due to a lack of fluorinated water. Dr. Sussman also noted that his patients seemed to be more prone to traumatic tooth injuries, likely caused by the high numbers of motorized bike accidents.
"The access to dental care is definitely more limited to the poor economic conditions in the Dominican Republic. Even patients who do seek regular dental care are not able to afford costly procedures like dental implants," Dr. Sussman said.
Although this was his first service trip providing dental care to those in need, Dr. Sussman is optimistic that he will do something similar in the future. He intends to continue giving back to other communities that are currently lacking the resources to provide their citizens with proper dental care.
In addition, Dr. Sussman found that this experience has improved his ability to provide his Rochester area patients with the high quality dental care they deserve. "It was not only an opportunity to give back, but also an educational program. I worked with, and learned from, many other dentists," Dr. Sussman said.
If you are in the Rochester area and would like to meet with Dr. Sussman, give our office a call at 585-227-4390 to schedule your consultation.