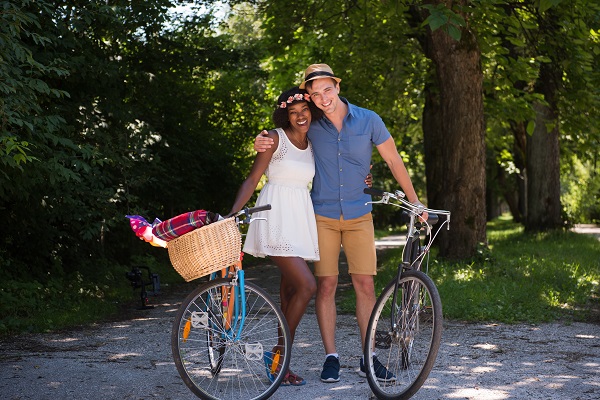 It's been cold, rainy and cloudy in Rochester this week, but as we all know, spring and summer weather is likely right around the corner. Are you planning your next fair-weather excursion? Maybe an extended summer vacation or weekend away? If so, you may be thinking about how you can touch up your look for going out, meeting new people, spending time with family and friends and, of course, taking lots of pictures of your adventure. Like teeth whitening, porcelain veneers are one of those cosmetic dental treatments that can completely make over your smile in very little time.
Get Results Quickly
One of the great things about choosing porcelain veneers now is that your improved smile will be ready in time for your summer trips, vacations and pictures. The entire process generally requires 2-3 dental appointments, which consist of:
Your consultation with one of our experienced dentists
The appointment in which your teeth and mouth are scanned, so that the scans can be used to create your custom veneers
Your appointment to have the veneers placed
The scans of your teeth and our dentists' instructions are sent to the lab we work with. The lab uses this information to create your customized veneers. It can take a couple weeks or so for the veneers to be made, but once our office receives them, the appointment to place them is completed quickly.
Once your veneers are placed and the dentist has checked to ensure everything looks good and is placed securely, you will leave our office with your new smile, ready to be shared! It's a great feeling of instant gratification.
Comprehensively Makes Over Your Smile
Porcelain veneers are able to address multiple cosmetic flaws all at once, which is something that really sets them apart from other cosmetic dental treatments aimed at one specific issue. They are placed over the front surface of the tooth, so they conceal any and all cosmetic problems beneath, such as:
Chips
Stains and yellowing
Worn edges
Cracks
Undesirable or asymmetrical tooth shape
"Peg" laterals – particularly small upper incisors
Certain cases of crooked teeth
They can even be used to eliminate the appearance of a gap between teeth, which is a common spacing issue that many people would like to change.
Our experienced dentists can determine if you are a candidate. There is often overlap between cosmetic and general dental problems. Once the dentist examines your teeth and assesses your oral health, they can then determine if you can benefit from a general restoration either in addition to or instead of porcelain veneers. Dental crowns, for example, may be required for teeth that are significantly broken or cracked, decayed, worn or misshapen. Braces or another type of orthodontia may be required for teeth that are so crooked that they are misaligning the bite. The only way to know for sure is to consult our dentists.
Get Ready for Summer with a Free Consultation
We'd love to meet you and discuss what aspects of your smile you would like to change. Our dentists will then make customized recommendations for the smile of your dreams. To arrange your FREE consultation at our Rochester dental office, please call the practice of Dr. Meredith Pogal and Dr. Paul Sussman at 585-227-4390. Our patients visit us from across the nearby areas of New York, including Webster, Greece and Fairport.