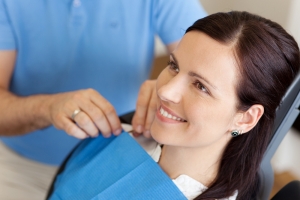 For some of our patients in Rochester, sedation dentistry is an excellent option for easing dental anxieties. Dr. Sussman understands that not everyone is completely comfortable when sitting in the dentist's chair, and your personal safety is always a top concern.
Sedation dentistry may be appropriate for patients who:
Can't relax or sit still in the dentist's chair
Have developed a fear of dental exams from past experiences
Have particularly sensitive teeth
Need extensive dental work completed
Suffer from an extreme gag reflex
The anti-anxiety sedatives we offer, such as diazepam and triazolam, calm you without rendering you unconscious. In your deeply relaxed state, you will be able to respond to simple requests such as moving your head or opening your mouth while our dentist performs the needed dental procedures.
During your sedation treatment, you will be closely monitored at all times as Dr. Sussman follows the established safety protocol developed by the Dental Organization for Conscious Sedation (DOCS).
It's important to discuss your medical history with Dr. Sussman prior to your treatment and disclose any allergies you might have. For some of our Rochester patients, sedation dentistry isn't just safe, it's recommended specifically to ensure your safety. People with heart disease, asthma and epilepsy are at risk of suffering certain anxiety-triggered attacks.
People who are obese or suffer from sleep apnea should talk to their doctor before undergoing sedation.
To learn more about our sedation dentistry services and find out if they might be right for you, please contact the office of Dr. Paul Sussman and Dr. Meredith Pogal today by calling 585-227-4390 or by completing the form on this page. We welcome patients from Rochester, Greece, Webster and surrounding areas of New York.