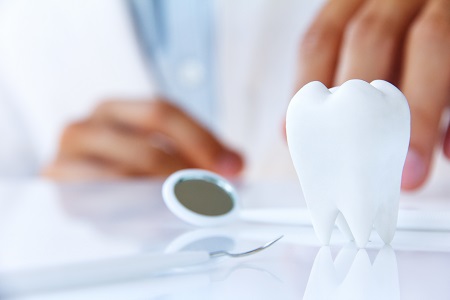 Professional exams and cleanings are critical to the well-being of your teeth, gums, and entire body. Dentistry is devoted to building healthy smiles, and we are pleased to provide routine care to patients in Greece and other parts of Upstate New York.
To schedule an assessment of your dental hygiene, please call the office of Dr. Paul Sussman and Dr. Meredith Pogal at 585-227-4390 today. Our office is conveniently located at The Mall at Greece Ridge in Rochester.
Cleanings and Exams Are Important
Good oral health begins at home. However, brushing, flossing, and eating nutritious foods are only one line of defense against tooth decay and other issues. It's important to visit our dentists every six months for a cleaning.
A typical tooth cleaning involves the following steps:
Scaling teeth to remove built up plaque
Polishing the teeth to remove stains and restore shine to the enamel
Flossing to remove stubborn plaque between teeth
Strengthening the enamel with a fluoride rinse
Along with these preventative services, our dentists will also take a detailed look at your teeth, gums, and structures inside of your mouth. The examination portion of your appointment could involve:
Assessing the health of your teeth and jaw with digital X-rays
Oral cancer screening
Checking for gum disease and other dental health issues with an intraoral camera
Laser cavity detection with our DIAGNOdent tool
Examining your bite for signs of misalignment, TMJ disorder, and more
If you do need treatment, our dentists can use the information gathered from an exam to create a custom treatment plan. We offer a number of tooth repair and replacement options, as well as other services designed to maintain your oral health long-term while keeping your smile beautiful.
Benefits of Good Dental Hygiene
By keeping appointments with our dentists twice a year, you will increase the likelihood of catching a potential problem in the early stages. If treatment becomes necessary, this will reduce time, expense, and discomfort.
A preventative approach to dental health combining at-home hygiene with regular professional care at our Greece office also has other advantages, including:
Personalized instruction from our dentists on the best way to care for your teeth
Rejuvenation for the look and feel of your smile every six months
Reduced risk of cavities, gum disease, abscesses, and other problems
To schedule your cleaning and exam, please contact the office of Dr. Paul Sussman and Dr. Meredith Pogal or call 585-227-4390 today. We are happy to answer any questions about our Greece dentistry services before your appointment or during a free consultation.