There are many options for filling the space left by a missing tooth. However, only dental implants completely restore lost teeth above and below the gum line. If you live in or around Rochester and you need tooth replacement, our dentists can discuss the suitability of dental implants.
Dr. Paul Sussman and Dr. Meredith Pogal have both undergone advanced training in the placement of dental implants. To find out how this comprehensive tooth restoration procedure can enhance your smile, please call our Rochester dental implant office today at 585-227-4390.
How Dental Implants Work
The actual dental implant is a small metal post surgically positioned below the gum tissue where one or more teeth used to sit. A connecting component called an abutment will rise just above the gum line to support the custom restoration that replaces missing teeth, such as:
Once our Rochester dentists have placed the dental implant, it will integrate with your jaw bone.  No other dental restoration is capable of osseointegration, which provides your completed implant with strength and stability that matches healthy tooth structure.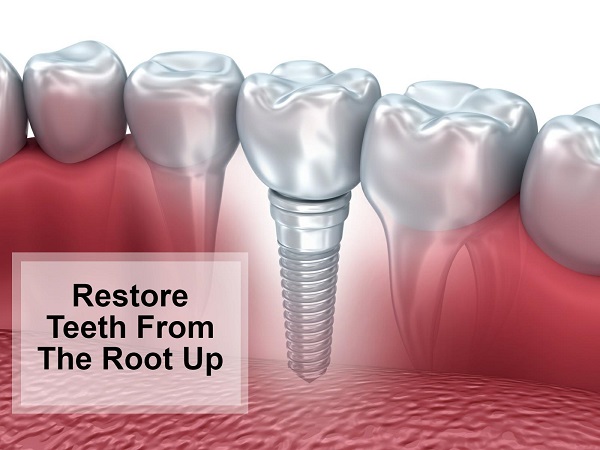 Your Rochester Dental Implant Procedure
Dr. Sussman is committed to patients through each step of the dental implant procedure, including:
A comprehensive free exam to determine your candidacy for Rochester dental implants, including diagnosing tooth loss
Creating a 3D digital model of your mouth to determine optimal placement of the implant
Surgery to position the artificial tooth root strategically below the gums
Follow-up visits to make sure the implant is integrating with the jaw
Creating an aesthetically pleasing porcelain crown or other restoration to replace the tooth and rejuvenate your smile 
Our implant dentists are passionate about helping patients in Upstate New York replace lost teeth in a way that maximizes natural form and function. By performing each step of the implant process, we can ensure consistent quality of your restoration from start to finish. 
PIEZOSURGERY® Implant Dentistry Device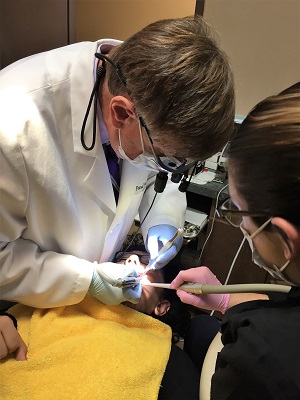 A surgical device made by PIEZOSURGERY® maximizes precision during the dental implant procedure. It leads to increased patient comfort because it reduces bleeding in the tissue it treats.
Another great thing about this instrument is that it is highly targeted and highly accurate. It cuts only the bone Dr. Sussman intends, and none of the surrounding bone or tissue.
PIEZOSURGERY® technology is used for sinus lifts and ridge splitting. These are technical aspects of certain implant dentistry procedures. A sinus lift augments the bone in the upper jaw, for patients who have deficient bone in that area. The augmentation ensures there is enough bone tissue in which to embed the implants. Ridge splitting is sometimes recommended when a patient has a boney ridge beneath their teeth that is too narrow for implant placement. Both of these surgical procedures are aided by Dr. Sussman's PIEZOSURGERY® technology.
Benefits of Dental Implants
Dental implants are the only permanent option for replacing lost teeth. Whether you're a young patient who recently lost a tooth or an older patient who has experienced mixed success with dental bridges and dentures, implants are an investment in dental reconstruction that can last a lifetime.
Other advantages of dental implants include:
Smile with confidence: Our dentists will complete the restoration with a custom porcelain crown or other restoration that looks like a real tooth and fits your mouth
Look natural: Implants stop bone loss after losing a tooth, maintaining the symmetry and appearance of your face
Eat and speak normally: Once the implant is integrated, it will stay in place and securely anchor restorations above the gum line 
Get comfortable: Finished restoration feels just like an actual tooth
If you're embarrassed by missing teeth and you have good overall and oral health, you might be a candidate for dental implants. Our dentists will conduct a complimentary evaluation and develop a custom treatment plan during your consultation at our Rochester office.
To learn more about getting Rochester dental implants, please contact Dr. Paul Sussman and Dr. Meredith Pogal or call 585-227-4390 today to schedule your free consultation. Our dentists serve patients in Greece, Hilton, and other communities near Rochester, New York.
Single tooth implant replacements from $99/ month when financed through Lending Club. Click the banner below: