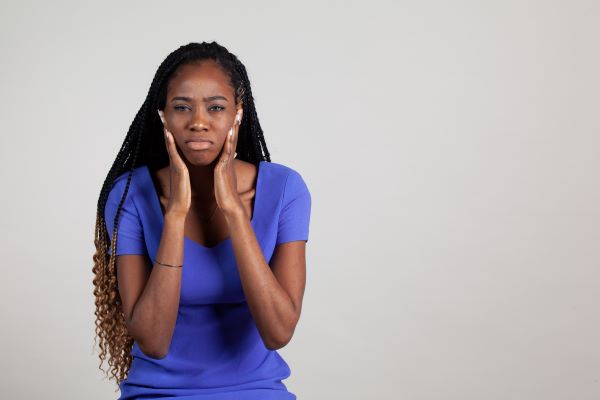 Temporomandibular joint disorder (TMJ) is fairly common among American adults. When most people think of TMJ, they think of a clicking jaw. This is perhaps the most recognizable symptom, but there are others:
Headaches
Facial soreness
Jaw soreness
Jaw joint pain
Inner ear pain/earache
Ringing in the ears
Painful chewing
Limitation of chewing and limited opening/closing of your jaw
Jaw locks in open or closed position
Dizziness
Jaw crackling/crunching noises
Jaw and/or facial muscle spasms
You may experience one of these symptoms or a combination. There could be other signs or symptoms you believe are connected to TMJ disorder. The first step is to get the right diagnosis, so you can get matched to an effective treatment. TMJ disorders are related to the way your jaws meet, and how your bite affects the functioning of your jaw joint.
How is TMJ treated?
The right treatment for you will depend on the cause of the symptoms. If your TMJ disorder originates from clenching and grinding your teeth at night, a custom mouth guard worn over your teeth can prevent those things from happening. If TMJ symptoms are caused by a misaligned bite, then full mouth reconstruction or orthodontics might be a smart approach. Our dentists sometimes use a TENS device to deliver gentle electrical stimulation to tense, over-worked jaw muscles. This treatment provides a relaxing, soothing effect.
With years of experience to guide them, our neuromuscular dentists make sure you get the relief you need and deserve. TMJ symptoms can be much more than inconvenient; these symptoms can interfere with your quality of life. Constant or near-constant pain and clicking can take an emotional toll. Modern dentistry offers solutions to restore your comfort and a well-functioning bite.
Find Out If You Have TMJ
The dentists at our Rochester practice want to help you find relief from troublesome dental symptoms. If you are ready to get to the bottom of your symptoms, please call us at 585-227-4390 to arrange a consultation. Our patients visit us from across our region of New York, including Greece, Fairport and Webster.