Posted: November 28, 2016
Dental implants can serve as a permanent solution for missing or severely decayed teeth. They are digitally color-matched to blend in with your smile and help to ensure that you don't lose jaw bone density. Find out more about dental implants here: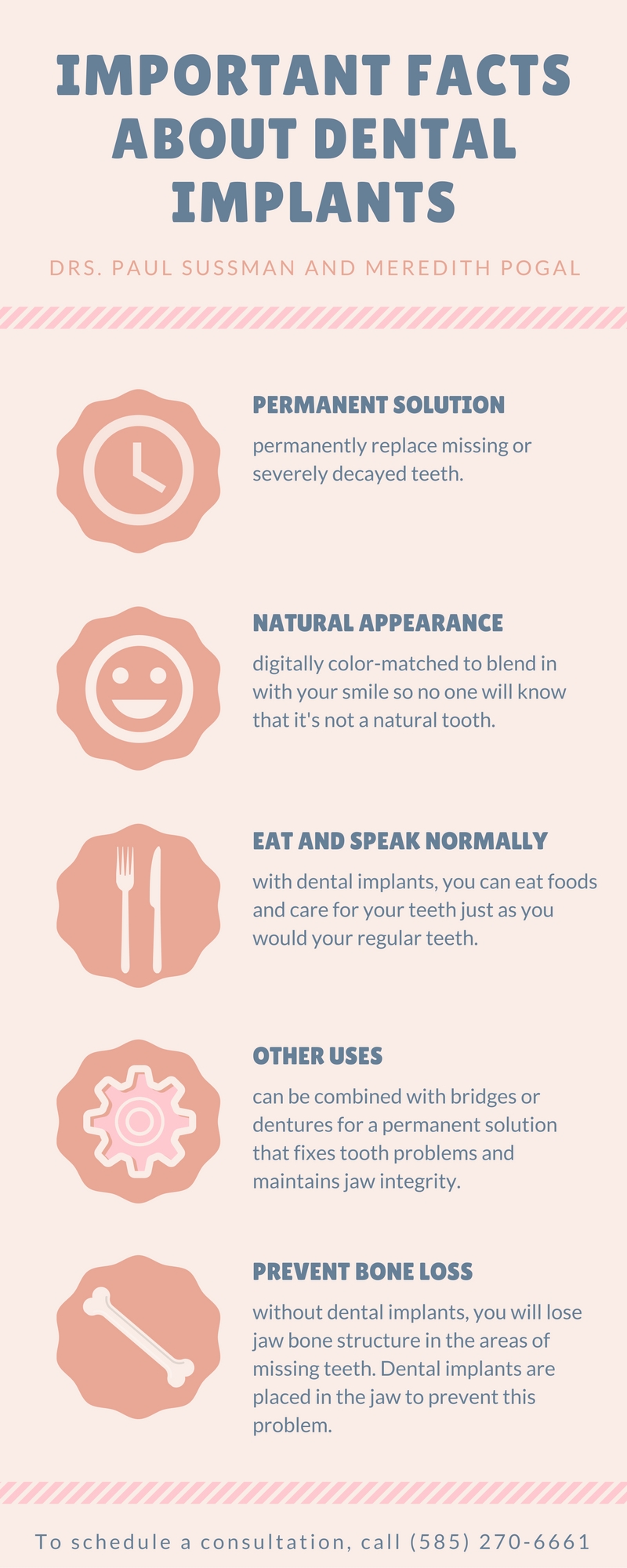 To schedule a consultation with our dentists, please contact Dr. Paul Sussman and Dr. Meredith Pogal today by calling 585-227-4390. We are proud to serve patients in Rochester, Webster, Greece, and the nearby New York areas.