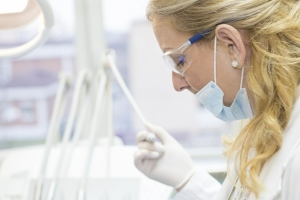 For tooth-loss sufferers in Webster and Rochester, both dental implants and bridges can provide exceptional relief: a better smile, easier chewing and improved speech. However, neither option is ideally suited for every person in every situation.
Which treatment is right for you? Here are a few considerations:
Dental implants are artificial tooth roots that are placed within your jawbone. An implant provides a sturdy foundation for your prosthetic tooth. Some advantages of dental implants include:
Look and Feel: Dental implants feel better when chewing and look more natural.
Strength: Unlike bridges, implants help relieve stress on individual teeth by distributing chewing force to your jaw.
Maintenance: You can continue to brush and floss just like you always have, without the need of specialized tools.
Longevity: Once an implant is secured, it will not decay or need to be replaced.
Dental bridges are fixed structures that fill gaps between two dental crowns. Adjacent teeth are ground down to accommodate necessary bridge-building crowns. Dental bridges offer benefits such as:
Price: At the beginning, bridges are less expensive than implants. However, future-care costs can offset the initial savings.
Time: Treating tooth loss with a bridge is usually completed within a few visits, and recovery time is generally much shorter than with implants.
Non-invasive: Bridges very rarely require surgery.
Versatility: Healthy bone is required to properly position implants. However, in cases of significant jawbone damage or loss, bridges are preferred.
For our patients in Fairport, Greece and Rochester, dental implants offer an ideal solution for tooth loss. Contact the office of Dr. Paul Sussman and Dr. Meredith Pogal today by calling 585-227-4390or by completing the form on this page to schedule an appointment. The Center for Cosmetic Dentistry welcomes patients from Webster and nearby areas of New York.