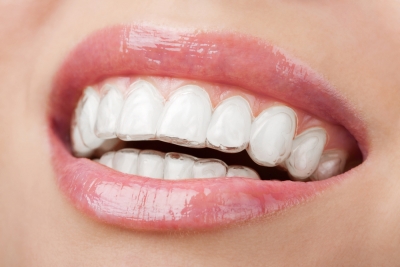 Invisalign® is a great alternative to metal braces. It requires less maintenance, but more personal accountability for leaving the aligners in as many hours as possible. To make the most of your Invisalign treatment you must be diligent about wearing the aligners for the proper amount of time. Make sure to keep the aligners in for at least 20-22 hours of the day, and only remove them during meals and for brushing and flossing.
Brushing your teeth and flossing during Invisalign treatment remains essential to great dental hygiene. The aligners fit tightly around your teeth in order to gradually move them into the correct place. Plaque can collect between your teeth and irritate your gums if you don't brush and floss. You must brush your teeth after eating and before putting the aligners back in your mouth. Regularly cleaning your aligners is another way to make your Invisalign treatment successful. Ask our dentists how to correctly clean them.
Invisalign can be used to correct both minor and severe teeth crowding and gaps. The process involves using a series of aligners that gradually move your teeth into the desired position. The treatment produces straight, aligned teeth, all without unsightly metal braces. Make sure you replace the aligners on time to achieve the best results.
If you're looking for an orthodontist in the Rochester area, contact Dr. Sussman and Dr. Pogal at 585-227-4390 to schedule your free consultation. We have been serving patients in Upstate New York for nearly 35 years.