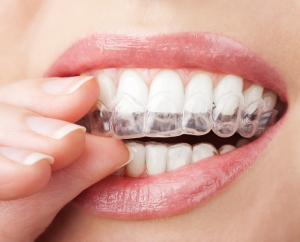 There are several reasons why our patients from Rochester and Greece prefer Invisalign® orthodontic treatment over traditional metal braces. One of those reasons is the Invisalign® system's ability to fit each person's lifestyle.
A key difference between Invisalign® treatment and fixed braces is freedom.
Braces are attached to the teeth throughout the duration of treatment. However, Invisalign® uses removable plastic aligner trays to properly adjust your bite.
Unlike braces, Invisalign® aligners can be conveniently removed at any time. Some restrictions do apply, however. In order to achieve proper orthodontic correction, Dr. Pogal and Dr. Sussman recommend that you do the following:
Wear your aligners for approximately 20 to 22 hours every day.
Remove your aligner trays before brushing your teeth, playing sports or eating a meal.
Once you've worn an aligner for two weeks, dispose of it and begin using a new tray.
Schedule an appointment with Dr. Sussman or Dr. Pogal every six weeks so the progress of your treatment can be assessed and you can get your next set of aligners.
Invisalign® treatments are uniquely customized to address your personal goals and oral condition. Although Invisalign® require less time and maintenance than traditional braces to properly correct the appearance and alignment of your teeth, the system still requires diligent care to achieve your desired results.
If you live in Greece and would like to learn more about how Invisalign® can help your smile, contact the office of Dr. Meredith Pogal and Dr. Paul Sussman online or at 585-227-4390 today to schedule your appointment. We welcome patients from Rochester, Webster and surrounding areas of New York.