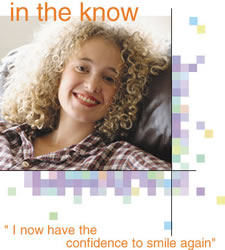 Dr. Paul Sussman and Dr. Meredith Pogal are the Rochester Dentists who have the premium combinations of access to advanced dental technologies and the years and years of cosmetic experience required for creating truly dramatic makeovers.
Both of our doctors have the professional training and dentistry credentials in cosmetic-restorative and reconstructive dentistry that are required for employing advanced procedures. But training alone is not enough.
It is the cumulative years of experience of diagnosing and developing successful cosmetic makeover treatment plans for every imaginable (and even "un-imaginable") cosmetic or reconstructive dental need of our New York and Rochester dental center patients.
 
True Dazzling Teeth Whitening.....
        in about an hour!
Our patients have access to the collective creative talents of our doctors and are enabled to have a choice of cosmetic treatment plans that can address nearly any degree of cosmetic or reconstructive makeover outcome desired.
 

Neuromuscular Bite
and
Occlusion Correction
Treatment Choice of Professional Athletes
(click PPM logo to learn more)
Complimentary Evaluations are provided by our doctors to give patients the information they need for making an informed decision about their dental care needs and their choices of treatment plans.
Makeovers considered impossible